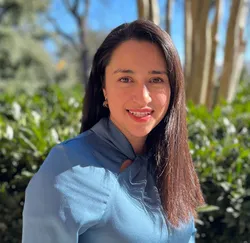 Angela J. Lee, LCSW
Licensed Clinical Social Worker
I am a Licensed Clinical Social Worker (LCSW) in the Commonwealth of Virginia. I graduated with a bachelor's degree in Psychology from Kennesaw State University and then completed my master's degree in Social Work at George Mason University. I am a bilingual therapist in English and Spanish.
I have over 9 years of experience helping children, individuals, and families. I provide individual psychotherapy services for children, adolescents, adults, parents, and families. My psychotherapy practice is designed to support individuals in managing anxiety, trauma, depression, adjustment, grief, and loss. I also specialize in anger management, conflict resolution, family and relationship distress, effective discipline, healthy relationships, and social stressors and skills.
I offer group therapy for school-age children with the main goal to help children build confidence, develop and maintain friendships, learn social skills, identify feelings and regulate strong emotions.
As a Clinical Social Worker, my goal is to meet clients where they are while providing a safe and non-judgmental environment that nurtures communication and a strong therapeutic relationship.
If you are not sure where to start, feel free to reach out. I provide a free 15-minute consultation to all prospective clients. I offer both in-person therapy and teletherapy.
You can email me at [email protected] or call me at (703) 352-3822 ext. 1014.