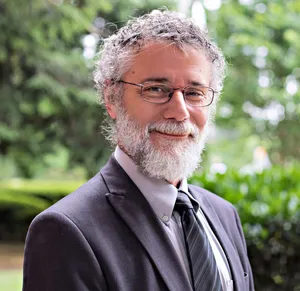 Peter Gross, LCSW
Licensed Clinical Social Worker
Mr. Peter Gross received his undergraduate degree in Psychology from George Mason University in 1980 and his Master of Social Work from Virginia Commonwealth University in 1990. Mr. Gross has been providing mental health services for 35 years. He is currently in training to be a Psychoanalyst.
Mr. Gross works with children, adolescents, and adults. He provides the following clinical services: Individual Psychotherapy, Play Therapy, Group Psychotherapy, and Family Psychotherapy. Special interests include Grief and Trauma Counseling, Couples Counseling, Hypnosis/Hypnotherapy for Stress Management, and Mindfulness-Based Psychotherapy.
Mr. Gross is available Monday through Thursday (morning, afternoon, and evening) and Saturday (morning and afternoon). Please contact Mr. Gross for availability.
Visit his website: petergrosslcsw.com
Follow Peter Gross at peterglcsw.blogspot.com (for regular blog entries about psychotherapy. )
To contact Mr. Gross: (703) 352-3822 Ext. 1019 | Email: [email protected]