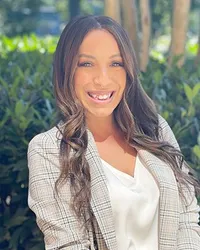 Amy Scott
Director of Operations
Amy received her undergraduate degree in Business Marketing from Mary Washington University, before moving into the healthcare field and becoming a nurse in 2016. She returned to further her education and obtained her graduate degree in Healthcare Administration in 2020. She currently resides in Northern Virginia with her husband and their three dogs.
Her multifaceted background brings years of nursing and administrative experience in infectious disease, substance abuse, and mental health – both at the bedside and behind the scenes. Amy joined CFCG in 2021 as the executive assistant, and as the Director of Operations and Spravato Treatment Nurse, she takes pride in being an advocate for the Administrative Team, and as an integral part of the CFCG Family.
To contact Amy Scott: (703) 352 -3822 ext. 5049 | Email: [email protected]