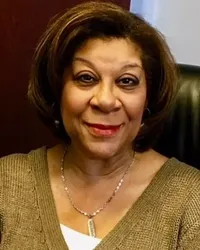 Tawanda Turner-Brown, LCSW
Licensed Clinical Social Worker
Ms. Tawanda Turner Brown has over 35 years of experience in Behavioral Health. She earned her Master's Degree from Howard University in 1990. She is the proud mother of three sons and one granddaughter. She has experience working with children, adolescents, adults, LGBTQ, Military and Foreign Service as well as a wide range of international clients in Asian and African countries.
Ms. Turner Brown seeks to meet clients where they are, this includes identifying areas that are preventing them from functioning at their best, helping to identify and achieve goals. She has a firm belief that an individual's emotional well-being is the first step in achieving personal satisfaction and success in their personal and professional life.
She is specialized in areas of, Child and Adolescent Therapy, Family Therapy, Couples Therapy, and Adult Individual Therapy. As well as, experience in the following therapeutic interventions: utilization of Cognitive Behavior Therapy (CBT), Eye Movement Desensitization and Processing (EMDR). Other areas of interest are in the treatment of adult trauma including Post Traumatic Stress Disorder (PTSD), Workforce Stress, Self-Esteem Issues and Blended Family Work. Please contact Ms. Turner Brown for availability.
To contact Ms.Turner Brown (703) 352-3822 ext. 1021 | Email: [email protected]