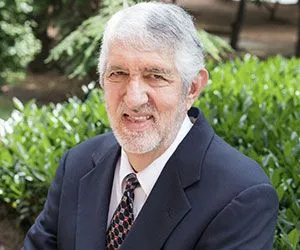 John Wires, Ph.D.
Licensed Clinical Psychologist / Neuropsychologist
As an adjunct faculty member at George Mason University, Dr. John Wires has taught courses in Physiological and Clinical Psychology. He offers lectures to various groups on topics such as Learning Disabilities, Attention Deficit Disorder, Dementia, and Traumatic Brain Injury. Professional societies of which Dr. Wires is a member include the National Academy of Neuropsychology, International Neuropsychological Society, and the American Psychological Association Division 40.
Dr. Wires offers preschool, child, adolescent, adult, and geriatric Psychological and Neuropsychological Testing; child, adolescent and Adult Psychotherapy; Behavioral and Cognitive Treatment of Anxiety and Depressive Disorders; and Emotional and Cognitive Rehabilitation of central nervous system disorders. He provides Cognitive Rehabilitation for difficulties including Working Memory, Attention/Concentration, and Executive Skills, through the Cog Med program. He has a special interest in the use of Cognitive Testing for the early identification of Dementia.
Dr. Wires is available for appointments Monday through Thursday. Please contact our office for availability.
To contact Dr. Wires: (703) 352-3822 ext. 1023 | Email: [email protected]