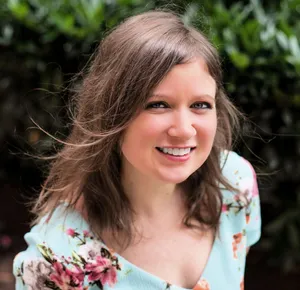 Mikhel Wirtanen, LCSW
Licensed Clinical Social Worker
Mikhel Wirtanen received her Master's degree in Clinical Social Work from George Mason University, and is licensed in the Commonwealth of Virginia.
She is trained and certified as a crisis counselor by the American Association of Suicidology. Her experience includes working as a counselor at the National Suicide Hotline, and as a therapist at a crisis stabilization unit for those experiencing suicidal ideation (SI) and/or psychiatric crisis. Mikhel has additionally worked in residential group homes for those with serious mental illness (SMI), where she provided individual and group psychotherapy. Mikhel moved her career to private practice by joining Child and Family Counseling Group in 2016 and has enjoyed the collaborative and warm atmosphere ever since.

Mikhel currently works with children, adolescents, and adults. Utilizing an attachment and client centered approach, she provides psychotherapy in individual, family, couples, play, and group therapy settings.
Special interests include attachment/relationship issues, Child Centered Play Therapy, utilizing the creative arts as healing tools, and working with Highly Sensitive (HSP) individuals.

During treatment, Mikhel focuses on providing a safe and non-judgmental environment where clients can be their authentic selves. Please contact Mikhel for availability.
To contact Mikhel: (703) 352-3822 ext. 1011 | Email: [email protected]