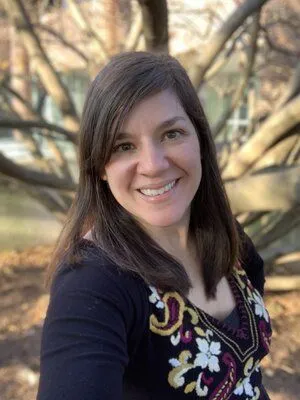 Candice Holm, Psy.D.
Licensed Clinical Psychologist
Dr. Candice Holm earned a Doctorate Degree and Master's Degree in Clinical Psychology from Spalding University in Louisville, Kentucky. During her clinical training, she worked in a variety of clinical settings including Community Mental Health Centers, the Public School System, and Residential Treatment Facilities. Dr. Holm completed a Postdoctoral Residency in community mental health with the Fairfax County Community Services Board where she continued to work for several years.
Dr. Holm's goal is to collaborate with you to determine the best course of treatment. An Interpersonal and Systemic perspective underlies Dr. Holm's approach and she uses empirically supported therapeutic techniques including Cognitive Behavioral Therapy, Play Therapy, Parent-Child Interaction Therapy, and Mindfulness Interventions. Dr. Holm presently works with children (ages three and up), adolescents and families. Special areas of interest include Anxiety, Trauma, Behavioral Problems, Mood Disorders, Autism Spectrum Disorders, and Learning Difficulties. Treatment modalities include Individual, Family, and Group therapy. She also conducts Psychological Evaluations/Testing. She has extensive experience working with ethnically and culturally diverse individuals.
Dr. Holm is available Monday through Friday, day and evening appointments. Please contact Dr. Holm for availability.
To contact Dr. Holm (703) 352-3822 , ext. 1027 | Email: [email protected]