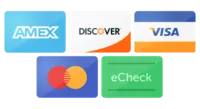 Account Services
We are excited to introduce the CFCG Patient Portal. You can now process transactions, receive statements, send messages and more via your private patient portal.
For more information please email: [email protected]
Already setup on the portal and need to access? Click here: https://www.valant.io/Portal/CFCG
Payments:

Payment is due at the time that services are rendered. Payment options available are cash, check or credit/debit card. We presently accept Visa, MasterCard, American Express and Discover. Checks should be made payable to "CFCG". You may also take advantage of our monthly automatic payment options. If you have questions about payment for your visit, please speak with your provider to make arrangements. We reserve the right to charge a $30.00 return check fee.
Billing:
Accounts that carry a balance will receive a e-billing statement. Statements are sent out approximately 48 hours after your appointment. To avoid collection activity please contact our office to discuss possible options available to you. Failure to do so could result in further collection activity.
Insurance:

All clinicians at the Child and Family Counseling Group are out of network providers and do not participate in any insurance plans. We prefer to provide care that is neither directed, nor encumbered by insurance company policies. We will provide patients with any necessary documentation that your plan may require for reimbursement. Please contact your health insurance prior to your appointment. Many health insurances require pre-authorizations for mental health benefits. Failure to contact your health insurance company in advance may significantly reduce your benefits.