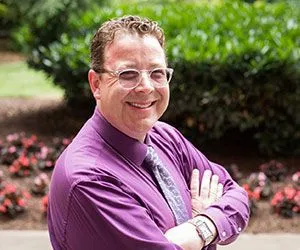 Thomas Knedler, Psy.D.
Licensed Clinical Psychologist
Dr. Thomas Knedler received his Doctorate in Psychology from Wright State University's School of Professional Psychology in Dayton, Ohio. He received his Masters of Arts Degree in Counseling from Oklahoma City University and a Bachelor of Arts in Psychology from Texas Lutheran University. He has practiced in a number of settings with a variety of clientele including adults, couples, adolescents, and children.
Dr. Knedler has specialized experience in treating Anxiety and Depression as well as working with underserved populations (minority, diverse, military and LGBTQ). Dr. Knedler is experienced in helping persons cope with Chronic Health Conditions, Domestic Violence, and navigating the grief process. He received his license in 2007 with the State of Virginia. He is also a member of the Counsel for the National Register of Health Services Provider in Psychology.
Dr. Knedler is currently focusing his practice on adults, couples and adolescents. He operates from the Cognitive Behavioral/Humanistic paradigm which seeks to encourage positivity and growth in a welcoming and non-judgmental atmosphere.
He works Monday through Friday and has afternoon and evening hours. Please feel free to contact him for a free consult to see if he might be a good fit to assist you in addressing your concerns and reaching your goals.
To contact Dr. Knedler: (703) 352-3822 Ext. 1015 | Email: [email protected]